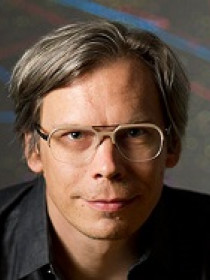 Dietmar
Offenhuber
Associate Professor of Public Policy and Urban Affairs, Northeastern University
Connect with Dietmar
About Dietmar
Offenhuber's research focuses on the connection between digital technologies and urban governance, specifically related to issues of urban infrastructure and its representation. Offenhuber conducted research projects investigating formal and informal waste systems and has published books on the subjects of Urban Data, Accountability Technologies and Urban Informatics.
Contributions
Daniel O'Brien
Jessica Baldwin-Philippi
Melissa Sands
Eric Gordon
In the News
"
Śmierć Smart City?
," Dietmar Offenhuber,
Respublica
,
November 30, 2015
.
Publications
"
Inscribing a Square: Urban Data as Public Space
" (with ) (
Springer, 2012
).
Discusses the material aspects and implications for public space of urban data initiatives.
"
Accountability Technologies: Tools for Asking Hard Questions
" (with ) (
Ambra, 2013
).
Focuses on the role of ICTs in social accountability initiatives, participatory sensing and investigative crowdsourcing.
"
Putting Matter in Place
" (with ).
Journal of the American Planning Association
78
, no.
2
(
2012
):
173-196
.
Explains how transportation costs and emissions may diminish the value of recycling and that collection strategies deserve closer attention given the long distances over which they operate