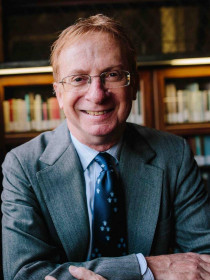 Donald
E.
Heller
Vice President of Operations and Professor of Education, University of San Francisco
Connect with Donald
About Donald
Heller's research focuses on the areas of educational economics, public policy, and finance, with a primary focus on issues of college access, choice, and success for low-income and minority students. Heller has testified in front of Congressional committees, state legislatures, and in federal court cases; and has served as a Trustee of DePaul University since 2012.
Contributions
Publications
Student Financing of Higher Education: A Comparative Perspective
(edited with ) (
Routledge, 2013
).
Explores issues such as the push for massification of higher education, macroeconomic and political factors that affect higher education, and the concern that the returns to higher education accrue primarily to the individual rather than to society – and how all these trends occur in various countries and regions around the word.
The States and Public Higher Education Policy: Affordability, Access, and Accountability, 2nd Edition
(
Johns Hopkins University Press, 2011
).
Analyzes how issues of affordability, access, and accountability influence the way in which state governments approach, monitor, and set public higher education policy. Contributors examine the latest research on pressing challenges, explore how states are coping with these challenges, and consider what the future holds for public postsecondary education in the United States.
"
The Context of Higher Education Reform in the United States
"
Higher Education Management and Policy
21
, no.
2
(
2009
):
71-88
.
Analyses the proceedings and impact of the most recent prominent panel examining how effectively higher education is serving American society, the Secretary of Education's Commission on the Future of Higher Education (commonly known as the Spellings Commission). Also briefly examines how the new administration of President Barack Obama is likely to affect colleges and universities in light of the global economic crisis.
Condition of Access: Higher Education for Lower Income Students
(
Rowman & Littlefield, 2005
).
Outlines the gap in college participation between rich and poor, stimulating discussion of barriers to postsecondary education for the most needy students.