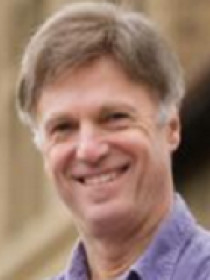 Doug
McAdam
Ray Lyman Wilbur Professor of Sociology, Stanford University
Connect with Doug
About Doug
McAdam's research focuses on American racial politics from the end of the Reconstruction to the present, the influence of social movements in American life and politics, and the reciprocal relationship between social movements and institutionalizes politics.  He also has research pertaining to the factors that have served to polarize American politics in recent years, especially among political elites and party activists. He has worked with, or consulted for, a host of civic or advocacy organizations or government agencies, including Global Green Grants, the Center for Disease Control, Global Fund for Women, the Haas Center for Public Policy, the Center for the Study of Poverty and Inequality (Stanford) and the Stanford Center for Research on Philanthropy and Civil Society, among others.  McAdam has consulted on a number of documentaries or other film projects concerned with the role of social movements in civic life.  These include: "Eyes on the Prize," "Freedom on My Mind" and the PBS Series "People Power."
Contributions
Publications
"
The Implication of Social Movement Theory for the Politics of Climate Change
"
Annual Review of Political Science
(
forthcoming
).
Presents how we understand the generally low level of grass roots mobilization in the U.S. on the issue of climate change. Draws on social movement theory and seeks to answer the question in the review article.
Freedom Summer
(
Oxford University Press, 1988
).
Discusses a follow up study of all those who applied to take part in the 1964 Mississippi Summer Project. Includes 500 volunteers who made it to Mississippi that summer and another 300 or so who were accepted for the project, but in the end, didn't go. Finds what difference this made in the subsequent biographies of the two groups.
Deeply Divided: Racial Political and Social Movements in Postwar America
(
Oxford University Press, 2014
).
Seeks to answer the following question: how did the U.S. go from the striking bipartisanship, comparative economic equality and sustained effort at racial inclusion in the postwar period to the deep political, economic and racial divisions of today?
Putting Social Movements in Their Place: Explaining Opposition to Energy Projects in the United States, 2000-2005
(
Cambridge University Press, 2012
).
Reports on the results of a comparative analysis of opposition to environmentally risky energy projects in 20 communities in the U.S. Despite the risks of the proposed projects, only half of the communities experienced any opposition and most of it minimal in nature. Seeks to identify the factors that explain variation in level of opposition.