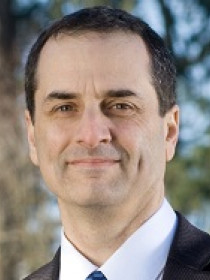 Eban
Goodstein
Director, MBA in Sustainability and Center for Environmental Policy, Bard College
Connect with Eban
About Eban
Goodstein is an environmental economist with a research focus on the employment and competitiveness impacts of environmental policy, climate change solutions, and sustainable business. At Bard, he directs a graduate MBA program in sustainable business, and two MS degree programs in environmental and climate policy. He serves on the editorial board of Sustainability: The Journal of Record, is an Advisor to Chevrolet on their Clean Energy Initiative, is on the Steering Committee of Economics for Equity & the Environment, and is a member of the Board of Directors of the Follett Corporation. In recent years, Goodstein coordinated a series of national educational events around climate change, engaging over 2,500 colleges, universities, and K-12 schools in solutions-based dialog. He currently directs C2C Fellows (www.bard.edu/cep/c2c/), a network of undergraduates and recent graduates who aspire to sustainability leadership in business and politics.
Contributions
Publications
"
An Estimated Cost of Lost Climate Regulation Services Caused by Thawing of the Arctic Cryosphere
" (with ).
Ecological Applications
(
forthcoming
).
Documents the breakdown of the "Arctic Air-Conditioner" – the loss of reflective white ice and snow – and calculates the cost of the extra global warming that results, based on the "social cost of carbon." At the low end, we calculate the cumulative damages from the melting Arctic will be $2.5 trillion by 2050.
"
Reconciling the Science and Economics of Climate Change
"
Climatic Change
106
, no.
4
(
2011
):
661-665
.
Exposes the faulty economics embedded in major Integrated Assessment Models, economics that underlie arguments for a "go-slow" approach to reducing greenhouse gas emissions.
Economics and the Environment, Sixth Edition
(
John Wiley & Sons, 2010
).
Provides an overview of major themes as a college text-book designed for a one-semester introductory course in environmental and natural resource economics. Features a "four-question" format that organizes the many subtopics in this discipline.
The Trade-off Myth: Fact and Fiction about Jobs and the Environment
(
Island Press, 1999
).
Presents the only book length treatment of the "jobs versus the environment" debate, documenting no trade-off at the macro level, small gross job losses, and little capital flight to developing countries resulting from environmental regulatory costs. The book also explores the case for green jobs.