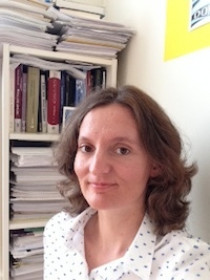 Efstathia
Korkou
Assistant Professor of Economics, York College, City University of New York
Connect with Efstathia
About Efstathia
Korkou's research lies in the areas of Behavioral Finance and Experimental Economics. More specifically, Korkou's work deals with the study and empirical measurement of risk-taking behaviors across different demographic subgroups. In particular, Korkou's PhD and most recent work focused on gender differences in risk aversion (a renowned characteristic of human behavior under uncertainty) once individuals are called to allocate their wealth and make investment and retirement decisions.
Contributions
Publications
"
Gender and Financial Risk Aversion
,"
The Graduate Center, City University of New York
,
September 1, 2017
.
Studies and measures the effect of gender in the process of financial decision making and investment decision making in particular, under uncertainty. Concludes with the recording of outcomes of the work, the highlighting of policy implications, and the sketching of future directions of the research.