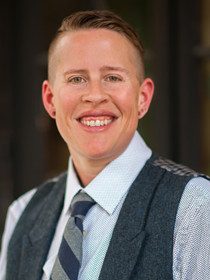 Eli
Coston
Assistant Professor of Sociology, Virginia Commonwealth University
Connect with Eli
About Eli
Coston's research examines how the intersections of race, class, and gender create differing experiences of marginalization and oppression for people who are LGBTQ.
Contributions
No Jargon Podcast
Publications
"
LGBT Rights and Their Impact on Anti-LGB Hate Crimes
,"
Equality Research Center at Eastern Michigan University
,
forthcoming
.
Addresses the research question, is the enactment of the national state LGBT civil rights legislation related to anti-LGB hate crimes? Examines whether bans to same sex marriage laws and bias crime legislation are related to rates of anti-LGB hate crimes.