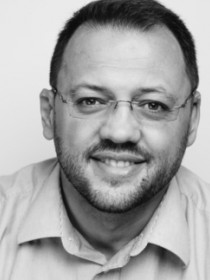 Elis
Vllasi
PhD Candidate in Political Science, Purdue University
Connect with Elis
About Elis
Vllasi is a PhD candidate in Political Science whose research interests include transnational ethnic conflicts, third-party military interventions, hybrid warfare, nation-building, and democratization. Overarching themes in Vllasi's work includes democratization outcomes, leadership decisionmaking, and the impact of external influences. Vllasi's research shows an additional but often overlooked predictor of democratization outcomes—the presence of an ethno-nationalist homeland. Findings suggest that national homelands are often spoilers of democratization in target countries with whom they share transnational ethnic kin.
Vllasi's work speaks directly to the global challenges facing liberal western policymakers as an assertive Russia continues to reclaim Russian populated regions from former Soviet republics; a rising China asserts that South China Sea was historically theirs; and other middle powers seek to redraw their political borders to match the ethnic boundaries under the guise of correcting historical injustices.
Prior to joining Purdue University, Vllasi was an engineer with a large defense contractor working on environmental emissions from weapons systems. He has also worked with the United States military as an interpreter in preparing troops for deployment to the Balkans.