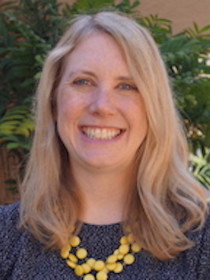 Elizabeth
S.
Ackert
Assistant Professor in Geography, University of California, Santa Barbara
Connect with Elizabeth
About Elizabeth
Ackert's research focuses on how the places where Mexican immigrants live influence the educational outcomes of Mexican origin youth. Her recent work examines how living in a "new" immigrant destination affects the likelihood of school non-enrollment among Mexican origin young adults. Her work draws from the areas of sociology, demography, and education. Ackert is a recipient of a pre-doctoral funding grant from the U.S. Department of Education's Institute for Education Sciences (IES). IES emphasizes research-based approaches to education reform, and provides resources for fostering partnerships between researchers and the education sector.