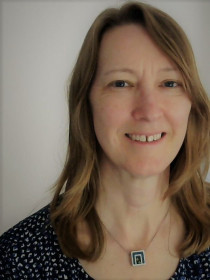 Elizabeth
Fussell
Professor of Population Studies & Environment and Society, Brown University
Connect with Elizabeth
About Elizabeth
Fussell's research focuses on migration in response to environmental events and changes. Overarching themes in Fussell's recent research projects and publications focus on: race, ethnic, and other social inequalities in disaster impacts and responses; the effect of Hurricane Katrina on New Orleans's population; and population change in Puerto Rico. Fussell is Editor-in-Chief of Population and Environment. She also coordinates the Leadership Alliance Summer Research Early Identification Program for the Institute at Brown on Environment and Society and the Population Studies and Training Center.
Contributions
Elizabeth Fussell

Jean E. Rhodes
Publications
"
Help from Family, Friends, and Strangers during Hurricane Katrina: The Limits of Social Networks
" in
Displaced: Voices from the Katrina Diaspora
, edited by
Lynn Weber and Lori Peek
(
University of Texas Press, 2012
),
150-166
.
Investigates how informal social networks assisted, or failed to assist, low-income, minority mothers after Hurricane Katrina.
"
Race, Socio-economic Status, and Return Migration to New Orleans after Hurricane Katrina
" (with ).
Population & Environment
31
(
2010
):
20-42
.
Looks at patterns and trends in return migration to post-Katrina New Orleans by displaced residents; concludes that delays seen in the return of black residents can be attributed to predominantly black communities having absorbed greater housing and infrastructure damage.