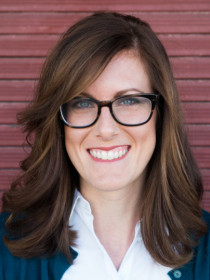 Elizabeth
Korver-Glenn
Assistant Professor of Sociology, University of New Mexico
Connect with Elizabeth
About Elizabeth
Korver-Glenn's research agenda is driven by a single question: How does racial inequality continue to be reproduced in purportedly post-racial, colorblind societies? Overarching themes in Korver-Glenn's writing include understanding a) how apparently race-neutral policies and practices perpetuate urban racial segregation, other forms of housing inequality (e.g. housing (in)stability), wealth disparities, and educational inequality, and b) how to intervene most strategically in the mechanisms that reproduce racial segregation.
Contributions
No Jargon Podcast
Publications
"
Neighborhoods, Race, and the Twenty-first-century Housing Appraisal Industry
" (with ).
Sociology of Race and Ethnicity
4
, no.
4
(
2018
):
473-490
.
Explores racial inequality in the contemporary appraisal industry and how it happens. Reveals that substantial neighborhood racial inequality in home values persists even when all variables are accounted for, and exposes the appraisal processes that enable this inequality to continue.