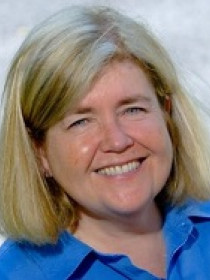 Ellen
Fitzpatrick
Professor of History, University of New Hampshire
About Ellen
Fitzpatrick's areas of expertise are in modern American political and intellectual history. She has written and taught extensively about twentieth century American history and the impact of politics on our understanding of the past.
Contributions
No Jargon Podcast
Publications
Letters to Jackie: Condolences from a Grieving Nation
(
Ecco, 2010, paperback 2011
).
Offers the first published collection of some of the voluminous correspondence written by Americans in the immediate aftermath of the Kennedy assassination. Capturing the extraordinary eloquence of "ordinary" Americans across generations, regions, race, political leanings, and religions, the messages convey how Americans viewed John F. Kennedy and the struggles of the nation at a cataclysmic moment in our history.
History's Memory: Writing America's Past, 1880-1980
(
Harvard University Press, 2002, paperback 2004
).
Analyzes American historical writing over a century focusing on how the evolution of the nation and its politics influenced the way historians viewed the past.
America in Modern Times
(with ) (
McGraw-Hill, 1996
).
Offers an overview of American history from the 1890s to the end of the twentieth century that examines key social, economic, and political developments.
Muckraking: Three Landmark Articles
(
St. Martin's Press, 1994
).
Offers reprints of essays by Lincoln Steffens, Ray Stannard Baker, and Ida Tarbell to convey the texture, tone, and purpose of the muckraking journalism that shaped American political, intellectual and cultural life in the early twentieth century.
Endless Crusade: Women Social Scientists and Progressive Reform
(
Oxford University Press, 1990, paperback 1993
).
Studies the ways in which the newly emerging late nineteenth century social sciences shaped early twentieth century social reform.