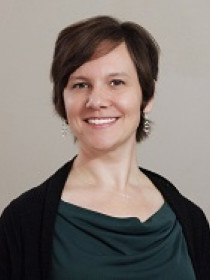 Emily
Brunjes
Colo
Assistant Researcher, Wisconsin HOPE Lab, University of Wisconsin-Madison
Connect with Emily
About Emily
Colo's work focuses on economic and social mobility. Her current research is related to affordability and success in higher education, especially among low-income and minority students. Colo is also active in efforts to address racial inequities in her local community of Madison, WI, through the Justified Anger initiative.
Contributions
Sara Goldrick-Rab

Katharine Broton
Publications
"
Expand the National School Lunch Program to Higher Education
," (with ),
Wisconsin HOPE Lab
,
April 13, 2016
.
Argues that low-income college students who suffer from food insecurity would largely benefit from expansions in this program, which currently covers only K-12 students, to pay for or subsidize meals. Combating food insecurity at the college level would increase graduation rates and make two and four-year college tuition more affordable.
"
Food and Housing Insecurity among Wisconsin College Students
," (with ),
American Educational Research Association, Washington, D.C.
,
April 1, 2016
.
Provides an introduction to issues of food insecurity among postsecondary students with data from 2009 and 2015 surveys of Wisconsin undergraduates.
"
What We're Learning: Student Time Use
," (with ),
Wisconsin HOPE Lab
,
March 9, 2016
.
Outlines survey results from undergraduates in Wisconsin about how they spend their time. This brief also introduces the novel cell phone-based survey data collection method used.