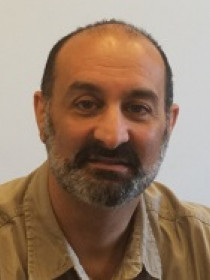 Eric
Bellone
Associate Professor of Government and Applied Legal Studies, Suffolk University
Connect with Eric
About Eric
Bellone's two main areas of research are: (1) The legal and public policy ramifications of the use of specialized courts in the legal system, especially the use of drug courts, and (2) the impact of technology on the legal process, specifically the use of videoconferencing in the courts. He is currently working with the Lowell District court on best practices for the use of videoconferencing in pretrial hearings. Eric has written a book chapter in The New Technology of Crime, Law, and Social Control and his publications have appeared in The Journal of International Commercial Law and Technology and The Encyclopedia of Criminology and Criminal Justice. He received a B.S. in Economics and a B.A. in History, a J.D. the University of New Hampshire School of Law, an M.A. in Criminal Justice from the University of Massachusetts - Lowell, and a Ph.D. in Law and Public Policy from Northeastern University.
Contributions
Publications
"
Defining Corporate Personhood: Preventing Frankenstein's Monster from Terrorizing the Village – Three Theories of Corporate Personhood
" (with ).
Business Law Review
49
(
2016
).
Shows how different ways of defining corporate personhood will help delineate the rights and duties corporations have under the law.
"
Defense Counsel – Sixth Amendment
" in
The Encyclopedia of Criminology and Criminal Justice
, edited by
Gerben Bruinsma and David Weisburd
(
Wiley-Blackwell, 2013
).
Explores the evolution of the role of defense counsel under the Sixth Amendment.
"
Drug Court Contract Issues under the Model Drug Offender and Accountability Act
" (with ).
The International Law and Policy Review
1
, no.
1
(
2011
):
1-15
.
Explores the use of drug court contracts as a requirement of entry into drug courts and the potential abuse it their terms.