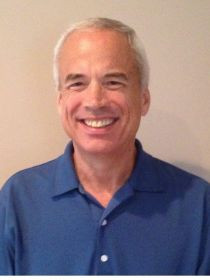 Eric
Keller
Research Associate, University of Tennessee
Connect with Eric
About Eric
Keller's research focus is on economic inequality and public institutions in the U.S.  This includes determining how public policy and the bureaucrats empowered to actualize them contribute to the current U.S. economic inequality. Keller is a U.S. Army Chaplain (Lieutenant Colonel) who retired in 2008 after 24 years of active duty.  His last assignment was at the Pentagon as the U.S. Army Chief of Chaplain's Current/Future Operations Officer as well as the Chaplain Corps' strategist from 2004-2008.  He then used the G.I Bill to earn a PhD from University of Tennessee in American Politics. 
Contributions
Nathan J. Kelly

,

Giovanny D. Pleites-Hernandez

,
Publications
"
Beginnings: The Army Chaplaincy and the War on Terror, 2001-2005
" in
Military Chaplains in Afghanistan, Iraq, and Beyond
, edited by
Eric Patterson
(
Rowman & Littlefield Press, 2014
),
63-77
.
Describes the doctrinal, policy, and operational changes that occurred after 9-11 in the U.S. Army Chaplaincy until 2005. Analyzes the evolution of a wartime chaplaincy that required constant adaptations to the ground truth coming from the Iraqi/Afghanistan Wars to include the growth of chaplains become religious leader liaisons in both theatres.