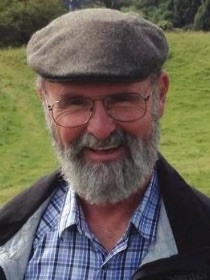 Eric
R.A.N.
Smith
Professor of Political Science, University of California Santa Barbara
Connect with Eric
About Eric
Smith's research focuses on environmental politics, public opinion, and elections.  In the area of environmental politics, he has been examining energy crises and public opinion toward offshore oil development, nuclear power, wind power, energy crises, and climate change. He has also investigated the reasons why the public often does not trust scientists or scientific findings. In the area of public opinion, Smith has investigated problems such as how tolerance for LGBTQ people has changed over time, how both citizens and members of Congress organize their opinions about politics. In the area of elections, he has investigated problems such as how candidate quality affects voting decisions, and how voters respond to male and female candidates. Smith recently began working on public opinion toward capital punishment and the problem of "death-qualified" potential jurors. Smith is currently working on projects addressing the politics of climate change, public knowledge about sustainability issues, and public support for the death penalty. 
Publications
"
Racial Exclusion and Death Penalty Juries: A Big Problem that Will Only Get Bigger
" (with ).
Kansas Journal of Law and Public Policy
(
forthcoming
).
Shows that "death-eligible" jurors (i.e., those who support capital punishment) are disproportionately white, male, Republican, and conservative. Moreover, U.S. Census projections of population trends suggest that the overrepresentation of these groups on death-penalty juries and the under-representation of people of color, women, Democrats, and liberals will grow in coming years.
The Politics of Energy Crises
(edited with ) (
Oxford University Press, 2017
).
Studies the sequence of events that occurs when a sharp increase in energy prices, or "energy crisis," strikes the U.S. Starting with an examination of how the public responds and who gets the blame, the book follows the political developments in each major energy crisis since 1973.
"
Explaining the Growing Support for Gay and Lesbian Equality since 1990
" (with ).
Journal of Homosexuality
59
(
2012
):
1307-1327
.
Shows the huge gain in acceptance of LGBTQ people from the 1990 to 2010 among virtually every group in the population. Some of the change occurred because older generations were replaced by younger, more tolerant generations, but most of the change happened because people changed their minds and became more accepting of the LGBTQ community.
Energy, the Environment, and Public Opinion
(
Rowman and Littlefield, 2002
).
Examines public knowledge and public opinion about energy production in the U.S. It both describes and explains trends in public support for, or opposition to, various types of energy production (e.g., offshore oil production, nuclear power, etc.), showing how they respond to the price of energy and events such as the Three Mile Island partial nuclear meltdown. It also shows that the public's understanding of energy issues is quite different from the way those issues are understood and debated among policymakers. The tradeoffs seen by policymakers between clean, renewable energy and cheap dirty energy such as oil and coal are not understood by many Americans, who often want both clean and dirty energy.