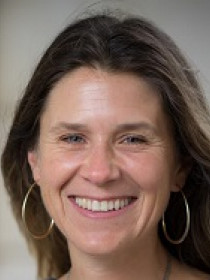 Erica
Frantz
Assistant Professor of Political Science, Michigan State University
About Erica
Frantz studies authoritarian politics, with a focus on democratization, conflict, and development. She is also interested in the security and policy implications of autocratic rule. Frantz has published four books on dictatorships and development, as well as a number of journal articles and op-ed pieces. Prior to joining academia, she worked as a political analyst for a government contractor in the DC area.
Contributions
Publications
"
A Dictator's Toolkit: Understanding How Cooptation Affects Repression in Autocracies
" (with ).
Journal of Peace Research
51
, no.
3
(
2014
):
1-15
.
Discusses how a dictator's reliance on multiple political parties and a legislature as a form of cooptation changes how repression is used: it decreases empowerment rights restrictions, such as censorship, while increasing physical integrity rights violations, such as torture.
"
How Autocracies Fall
" (with ).
The Washington Quarterly
37
, no.
1
(
2014
):
35-47
.
Shows that dictators are increasingly vulnerable to mass-led revolts and decreasingly susceptible to coups; today's dictators must contend with the threats emanating from the elite, as well as the people they govern.
"
Mimicking Democracy to Prolong Autocracies
" (with ).
The Washington Quarterly
37
, no.
4
(
2014
):
71-84
.
Examines how dictatorships now nearly always rely on pseudo-democratic institutions to maintain power (such as regular elections, multiple political parties, and legislatures) and that this helps explain the increasing durability of today's dictatorships.
The Politics of Dictatorship: Institutions and Outcomes in Authoritarian Regimes
(with ) (
Lynne Rienner Publishers, 2011
).
Shows that dictatorships are not regimes driven by the whims of a single individual; leader-elite relations matter and are strongly influenced by the nature of the regime's political institutions.
"
When Dictators Die
" (with ).
Journal of Democracy
27
, no.
4
(
2016
):
159-171
.
Shows that when dictators die in office of natural causes, the regime nearly always remains in tact in the years to come; death in office is rarely destabilizing for dictatorships.
"
Autocratic Breakdown and Regime Transitions: A New Data Set
" (with ).
Perspectives on Politics
12
, no.
2
(
2014
):
313-331
.
Offers a new data set measuring the start and end dates of autocratic regimes; shows that about half of the time that dictatorships collapse, new dictatorships are established instead of democracies.