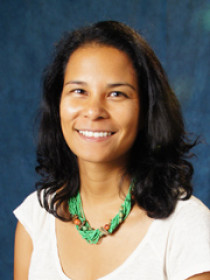 Erica
Turner
Associate Professor of Education Policy Studies, University of Wisconsin-Madison
Connect with Erica
About Erica
Turner's research focuses on how diverse stakeholders makes sense of and act on racism and inequality in education. Overarching themes in Turner's work include racism and inequality in education policy; racial discourses in educational debate; the shifting socio-political and economic contexts of education; use of data in education decision-making; and school district policy making. She serves on the steering committee of the Madison Education Partnership, a research-practice partnership in Madison, Wisconsin.
Contributions
Publications
Suddenly Diverse: How School Districts Manage Race and Inequality
(
University of Chicago Press, 2020
).
Examines how two Midwestern school districts responded to greater racial diversity and inequality in their schools by adopting managerial school reforms, efforts that were intended to address inequities but instead perpetuated old inequities and advanced new forms of racism. The book introduces the concept of colorblind managerialism to explain the dynamic in each district and shows how district response reflected the changing contexts of US schools and particularities of the two communities.