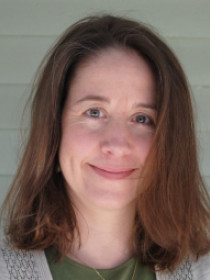 Erika
Ziller
Assistant Professor of Public Health, University of Southern Maine
About Erika
Dr. Ziller's research focuses on applied health policy research, particularly in the areas of health insurance coverage and access to health care services. Overarching themes in Dr. Ziller's writings include access for vulnerable populations, including low-income populations and rural residents. Dr. Ziller is the Director of the Maine Rural Health Research Center, a federally funded center dedicated to policy-informed research that aims to improve the health of rural residents.
Contributions
Publications
"
Access to Medical Care in Rural America
" in
Rural Public Health: Best Practices and Preventive Models
, edited by
J. C. Warren & K. B. Smiley
(
Springer Publishing Company, forthcoming
),
11-28
.
This chapter describes the challenges that rural residents face in obtaining and affording health care services. It includes discussion of particularly vulnerable populations, including people of color and people with disabilities.