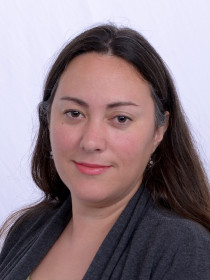 Estilla
Lightfoot
Assistant Professor of Social Work and MSW Program Director, Western New Mexico University
About Estilla
Lightfoot conducts research on topics related to special education in New Orleans and nationwide, including the effects of policy changes on special education funding structures in charter and public schools, as a research assistant at the Education Research Alliance. She also draws on her experience as a special education teacher and department chairperson at a local high school to inform her research. As a social work intern at the Mayor's Office of Constituent Services in New Orleans, Lightfoot has guided constituents through the processes of local government and has often advocated for constituents to increase government efficiency and accountability. She has also tracked trends in constituent needs for review by the mayor of New Orleans.
Lightfoot's civic participation has involved tutoring formerly incarcerated women in the High School Equivalency Exam, serving as communications director for the City, Culture, and Community Symposium Committee, as well as tutoring high school students who have been in foster care to facilitate passing the Graduate Exit Exam and improving ACT scores through the BeReal program. Lightfoot has also contributed to and worked for the American Red Cross New Mexico, has been a psychological first aid instructor for the state of New Mexico and a disaster mental health volunteer, as well as working as an evacuteer in New Orleans and working for organizations such as Growdat Youth Farm, New Orleans Restorative Justice Alliance, and Habitat for Humanity.
Contributions
In the News
Guest to discuss
special education
on
"& The Rest of US?" on WHIVFM
, Estilla Lightfoot,
March 2016
.
Guest to discuss
school discipline and alternatives to discipline
on
"& The Rest Of Us?" on WHIVFM
, Estilla Lightfoot,
May 2017
.