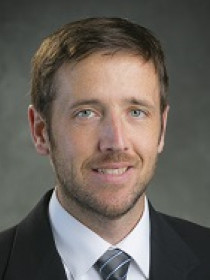 Evan
Crawford
Assistant Professor of Political Science, University of San Diego
Connect with Evan
About Evan
Crawford studies elections and voting behavior at the local level, with a particular emphasis on the politics of school board elections. Prior to graduate school he was a history and government teacher in both middle school and high school settings. He has a Master's degree in Education and a Bachelor's degree in History.
Contributions
Publications
"
Defining and Assessing FoI in a Large-Scale Randomized Trial
" (with ).
Studies in Educational Evaluation
49
(
2016
):
51-65
.
Assesses effectiveness of in-classroom, values-affirming writing exercises in an effort to reduce the achievement gap.
"
Informing the Voter: Party Labels and Voter Participation in Local Elections
,"
Annual Meeting of the Midwest Political Science Association
,
2016
.
Uses an original dataset of local election results in North Carolina over three election cycles to examine the extent to which the presence of party label affects voter participation and whether the effect differs with respect to the type of office under consideration.