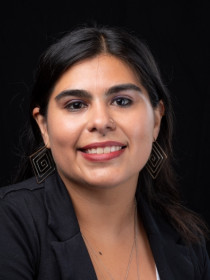 Felicia
Arriaga
Assistant Professor of Sociology, Appalachian State University
Connect with Felicia
About Felicia
Arriaga's research interests are in the areas of race and ethnicity, immigration, and crimmigration (criminalization of immigration policy and procedure). Arriaga's research highlights how federal immigration enforcement programs are implemented through local law enforcement in the new immigrant destination of North Carolina. Arriaga consider herself a public-sociologist and hopes that her scholarship and community work will contribute to more fruitful discussions around crimmigration policies. Arriaga is especially interested in how these policies and procedures relate to issues of criminal justice accountability, transparency and reform.
Contributions
Publications
"
Relationships between the Public and Crimmigration Entities in North Carolina: A 287(g) Program Focus
"
Sociology of Race and Ethnicity
3
, no.
3
(
July 2017
):
417-431
.
Examines how local law enforcement, with the aid of city and county governments, respond to racialized immigrant threat through policy implementation, namely, through adoption of intergovernmental agreements. Analyzes one such intergovernmental partnership, the 287(g) agreement between local law enforcement and Immigration and Customs Enforcement. Explains some of the process through which counties adopt, implement, and maintain such intergovernmental partnerships and the state actors that make it all possible.