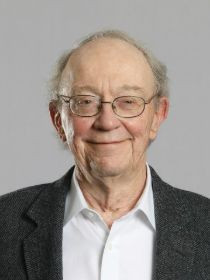 Frank
J.
Thompson
Board of Governors Professor of Public Affairs and Administration; Affiliated Faculty at Rutgers Center for State Health Policy, Rutgers University
Connect with Frank
About Frank
Thompson's research and teaching pay particular attention to federalism and the role of the executive branch in shaping who gets what from government in the health care arena. He stresses how implementation and administrative processes at the federal and state levels can do much to reshape health programs in the absence of significant changes in law. This focus intersects with issues of whether elected officials and the courts sustain democratic control over the administrative agents of government. He has served on the boards of nonprofits, including a Planned Parenthood.
Contributions
In the News
Publications
"
The Safety-Net at the Crossroads: Whither Medicaid DSH?
" (with ), in
The Health-Care Safety-Net in a Post-Reform World
, edited by
Mark Hall and Sara Rosenbaum
(
Rutgers University Press, forthcoming
).
Assesses the implications of the 2010 health reform law for Medicaid subsidies to safety-net hospitals. The degree to which the program fails to target funding among and within states to areas and hospitals of greatest need comes under the microscope.
Medicaid Politics: Federalism, Policy Durability and Health Reform
(
Geaorgetown University Press, forthcoming
).
Examines the evolution of Medicaid policy during the Clinton, G.W. Bush, and Obama years. Explains why the program defied the expectations of many by expanding and ultimately becoming the platform for comprehensive health reform. The role of governors, the unilateral presidency, and waivers as a policy tool receive particular attention.
"
Federalism by Waiver: Medicaid and the Transformation of Long-Term Care
" (with ).
Publius: The Journal of Federalism
39
, no.
1
(
2009
):
22-46
.
Traces the role of waivers in shifting the delivery of Medicaid long-term care from nursing homes and other large institutions to the home and community.
"
Administrative Responsiveness to the Disadvantaged: The Case of Children's Health Insurance
" (with ).
Journal of Public Administration Research and Theory
16
, no.
3
(
2006
):
369-392
.
Seeks to explain state variation in the degree to which Medicaid and CHIP programs adopted enrollment and retention procedures designed to bolster take-up rates for eligible children. Among other things, states with large Latino populations and with minimally involved governors did less to develop client-friendly procedures.
Medicaid and Devolution: A View from the States
(edited with ) (
Brookings Institution, 1998
).
Explores the ways in which Medicaid underwent devolution in the 1990s. The degree to which states have the capacity and commitment to make the most of devolution receives attention.