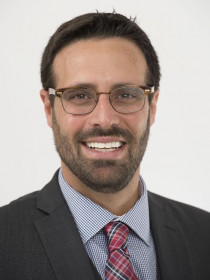 Frankie
J.
Weinberg
Associate Professor of Management, Loyola University New Orleans
Connect with Frankie
About Frankie
Weinberg's research centers on developing a better understanding of the psychological mechanisms that improve the outcomes of interpersonal relationships at work. His areas of expertise include leadership; team and organizational knowledge sharing; designing, implementing, and analyzing mentoring and coaching programs; maximizing the benefits of workplace diversity; gaining social capital through social networks; improving teamwork processes; and scale development.
Weinberg currently serves as a Board Member of the Southern Management Association. He has advised decision-makers at several organizations around the country, including SPCA, the Council of Chief Judges of the U.S. State Intermediate Courts of Appeal, the leadership teams of capital project/buildings and properties for both Akron General Hospital and the Cleveland Clinic, the New Orleans Police Department, the leadership team of 143-year-old Koch Enterprises. directors of the University of Georgia's 820-member Facilities Management Team, administrators at numerous universities, and board of director members for New Orleans-based Café Reconcile and Café Hope. He also serves as a faculty advisor to Loyola University's Provost. 
Check out his website for more information at www.frankieweinberg.com.
Contributions
Frederick Louis Oswald

Frank Bosco