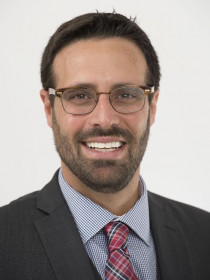 Frankie
J.
Weinberg
Dean Henry J. Engler, Jr. Distinguished Professor and Associate Professor of Management, Loyola University New Orleans
Connect with Frankie
About Frankie
Weinberg's research focuses on leadership, mentoring, and organizational learning. Overarching themes in Weinberg's writings include organizational leadership; cohesion-building; designing, implementing, and analyzing mentoring and coaching programs and learning cultures; maximizing the benefits of workplace diversity; leveraging social networks; improving teamwork and decision-making processes; and criteria development for assessment. Weinberg serves as Chapter Leader for the New Orleans Chapter of Scholars Strategy Network, Associate Editor for the Journal of Applied Psychology, and Board Member for the Southern Management Association.
Contributions
Frederick Louis Oswald

Frank Bosco