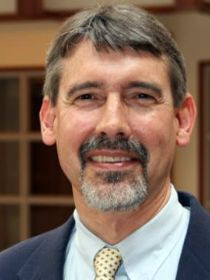 Frederick
W.
Mayer
Dean of the Josef Korbel School of International Studies, University of Denver
About Frederick
Mayer's research and teaching focus on: (1) economic globalization, its implications for workers and the environment, and strategies for governance; (2) the politics of climate change at the global, national and local scales; and (3) the role of narratives in politics, particularly in collective action.
Publications
"
Narrative Politics: Stories and Collective Action
" (
Oxford University Press, 2014
).
Draws on insights from neuroscience and behavioral economics, political science and sociology, history and cultural studies, and literature and narrative theory to shed light on a wide range of political phenomena from social movements to electoral politics to offer lessons for how the power of story fosters collective action.
"
Regulation and Economic Globalization: Prospects and Limits of Private Governance
" (with ).
Business and Politics
12
, no.
3
(
2010
):
1-25
.
Assesses the history and efficacy of voluntary, non-governmental forms of "private governance" such as corporate codes of conduct, product certifications, and process standards in addressing labor and environmental issues in global value chains.
"
Globalization and the Demand for Governance
" (with ), in
The New Offshoring of Jobs and Global Development
, edited by
Gary Gereffi
(
International Labor Organization, 2006
).
Argues that globalization has created a deficit of governance, which in turn has created a demand for new forms of governance, including corporate social responsibility, new roles for civil society, stronger international institutions, and stronger national governments in developing countries.
"
Interpreting NAFTA: The Science and Art of Political Analysis
" (
Columbia University Press, 1998
).
Provides an account of the history and politics of NAFTA and a framework for analyzing politics and informing strategy that draws on extensive interviews as well as Mayer's personal experiences while an aide to then Senator Bill Bradley.
"
Managing Domestic Differences in International Negotiations: The Strategic Use of Internal Side-Payments
"
International Organization
46
, no.
4
(
1992
):
793-818
.
Provides an analytical framework for thinking about the relationship between domestic politics and international relations – one of the first articles on "two-level games."