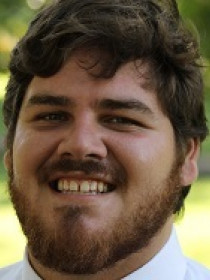 Giovanny
D.
Pleites-Hernandez
Visiting Lecturer of Political Science, University of North Carolina at Asheville
Connect with Giovanny
About Giovanny
Pleites-Hernandez studies the effect of attitudes on the behavior of the Latino population in the U.S. and in unraveling nuances across different ethnic groups that make up the population at large. More specifically, he evaluates the views that Latinos hold in regards to income inequality at the aggregate level and how that can affect their behavior. In addition, Pleites-Hernandez explores the effect of said behavior on that of elites.  
Contributions
Nathan J. Kelly

Eric Keller