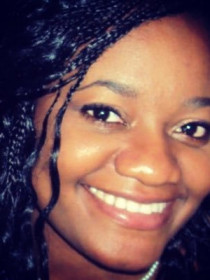 Gloria
Ayee
Lecturer on Government, Harvard University
Connect with Gloria
About Gloria
Ayee's research focuses on transitional justice, truth and reconciliation commission, human rights, political reconciliation, race and ethnicity, and politics and popular culture.
Contributions
Publications
Women's Human Rights in Nineteenth-Century Literature and Culture
(edited with ) (
Rowman and Littlefield, 2020, paperback 2021
).
Sheds light on women's rights advancements in the nineteenth century and early twentieth century through explorations of literature and culture from this time period. Discusses how with an international emphasis, contributors illuminate the range and diversity of women's work as novelists, journalists, and short story writers.
Global Perspectives on Women's Leadership and Gender (In)Equality
(edited with ) (
Palgrave Macmillan, 2020
).
Discusses women's global leadership and women's rights advancement, identifying gender inequality as a persisting societal challenge and a major barrier to human development. Draws on intersectionality as an important analytic and methodological tool, the contributors analyze women's leadership roles across the world.