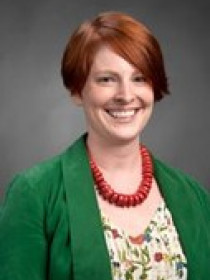 Grace
Elizabeth
Howard
Assistant Professor of Justice Studies, San Jose State University
Connect with Grace
About Grace
Howard's areas of expertise include the criminalization of pregnancy and the regulation of abortion in the United States. Her book, The Pregnancy Police: Conceiving Crime, Arresting Personhood, is forthcoming with the University of California Press.
Publications
"
The Pregnancy Police: Surveillance, Regulation, and Control". Harvard Law & Policy Review
"
Harvard Law & Policy Review
14
, no.
2
(
2020
):
347-363
.
Examines the surveillance, regulation, and control of people with the capacity for pregnancy. Argues that pregnant people as a class face discrimination in law, policy, and practice— what Howard calls pregnancy exceptionalism. Shows how healthcare providers have become part of the apparatus of criminalizing pregnancy.
"
Illegitimate Appetites: Michelle Obama's Let's Move Campaign as Sexual Regulation
" in
Black Women in Politics
, edited by
Nikol Alexander-Floyd and Julia Jordan-Zachery
(
State University of New York Press, 2018
).
Explores Michelle Obama's anti-obesity campaign as a sexual deracialization strategy.
"
The Gender of Crime
" (with ) (
Rowman & Littlefield, 2017
).
Provides a broad overview of gender as it relates to crime, including criminal justice institutions, the law, victimization, perpetration, and employment in criminal justice systems.