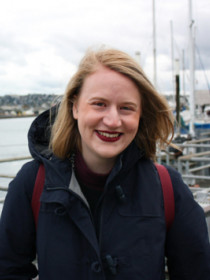 Grace
Elizabeth
Reinke
Graduate Student in Political Science, University of Washington
Connect with Grace
About Grace
Reinke's research focuses on the politics of labor, feminist theory, and social movements. Overarching themes in Reinke's writings include care labor, social reproduction, identity, and issues of power. Reinke serves as a departmental steward for UAW 4121, the labor union of academic student workers at the UW, and as a graduate teaching and research assistant.
Contributions
Publications
"
TANF at 20: Failing Louisiana's Poor
,"
The Louisiana Budget Project
,
August 1, 2016
.
Provides a deep dive into the state of Louisiana's cash welfare system administration since TANF's founding in 1996. Reveals massive diversions of TANF funds from welfare programs to other state needs during times of budgetary hardship. Findings quoted by NPR and The Atlantic.
"
Surviving the Velvet Hammer: Analyzing the Criminalization of Working Class Mothers in a Neoliberal Context
" in
The Palgrave Handbook of Intersectionality in Public Policy
, edited by
Olena Hankivsky and Julia S. Jordan-Zachery
(
Palgrave Macmillan, 2019
).
Underscores the importance of intersectionality in understanding how race, gender, class, and geography all contribute to the modern wave of criminalization. Shows how the criminalization of mothers and pregnant women - especially those from working class backgrounds - has become a trademark of neoliberal governance in US politics, using policy and media analysis of three case studies.