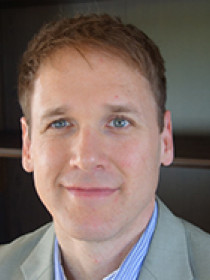 Grant
Duwe
Research Director, Minnesota Department of Corrections
Connect with Grant
About Grant
Duwe has more than 50 publications on mass murder and a wide variety of correctional topics. His recent research has focused on the development of recidivism, risk assessment instruments, and the importance of social support in reducing recidivism.
Contributions
Publications
"
Evaluating Restorative Justice Circles of Support and Accountability
" (with ).
International Journal of Offender Therapy and Comparative Criminology
(
2016
).
Describes the expressive and instrumental social support required and received, and its relationship to key outcomes, by sex offenders who participate in Circles of Support and Accountability, a restorative justice reentry program in Minnesota.
Mass Murder in the United States: A History
(
McFarland & Co., 2007
).
Presents the most exhaustive research on mass murder to date.
The Angola Prison Seminary: Effects of Faith-Based Ministry on Identity Transformation, Desistance and Rehabilitation
(with ) (
Routledge, 2016
).
Explores the impact of faith-based ministry among prisoners at Louisiana's Angola Prison.