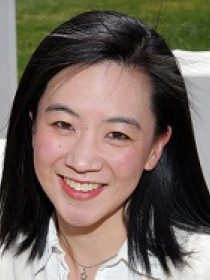 Hahrie
Han
Inaugural Director of the SNF Agora Institute and Professor of Political Science, Johns Hopkins University
Connect with Hahrie
About Hahrie
Han's expertise lies in the areas of civic engagement, political organizing, democratic leadership development, and political polarization. Specifically, she studies the way people become motivated to get involved in politics, looking particularly at the organizing practices democratic institutions can use to engage people. She also studies the causes and consequences of polarization in the United States. She has conducted trainings and research with a number of different organizations interested in political organizing, including the Center for Community Change, the New Organizing Institute, MoveOn, Doctors for America, the Sierra Club, the Institutes for Healthcare Improvement, Greenpeace, and others. Han acted as co-convener of a Policy Advisory Committee for the 2008 Obama campaign, Chair of the Advisory Committee to the EAC Agency Review Team on the Obama-Biden Transition Team, and served as National Issues and Policy Advisor to Senator Bill Bradley's presidential campaign in 1999-2000. From 2008-2011, Han sat on the Sierra Club's Volunteer Leadership Advisory Committee, an advisory committee to the national board.
No Jargon Podcast
In the News
Hahrie Han
quoted on
building support for policy over time
by Jim Logan,
"A Climate of Cooperation"
The Current
,
June 22, 2017
.
Hahrie Han
's research on
the effectiveness of civic associations
discussed by ,
"Lone Wolves vs. Teams,"
Stanford Social Innovation Review
,
Spring 2012
.
Publications
Groundbreakers: How Obama's 2.2 Million Volunteers Transformed Campaigning in America
(with ) (
Oxford University Press, 2015
).
Argues that the Obama campaign altered traditional ground games by adopting the principles and practices of community organizing and that a key achievement of the OFA's field organizing was its transformative effect on those who were a part of it. Documents how the Obama campaign has inspired a new way of running field campaigns, with lessons for national and international political and civic movements.
Moved to Action: Motivation, Participation, and Inequality in American Politics
(
Stanford University Press, 2009
).
Shows how people's personal commitments motivate them to take political action, particularly among disadvantaged groups. Discusses the importance of interpersonal relationships in generating activism.