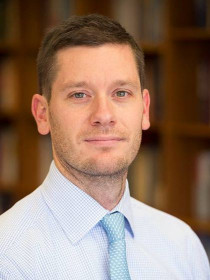 Hal
Brands
Henry A. Kissinger Distinguished Professor of Global Affairs, Johns Hopkins University
Connect with Hal
About Hal
Brands studies U.S. foreign policy and grand strategy, focusing on the period between World War II and the present. His research deals with a variety of subjects: U.S.-Latin American relations during the Cold War and after, U.S. nuclear and arms control policies, U.S.-Middle East relations, and American grand strategy since the Cold War and 9/11. He also writes about contemporary security issues like organized crime and drug trafficking in Latin America. More broadly, his work focuses on determining what components go into a successful grand strategy, and how American leaders can better utilize all aspects of national power to achieve important goals abroad. He has explored these issues in work for the Army War College, the U.S. military, the RAND Corporation, the Institute for Defense Analyses, and other organizations.
Contributions
Publications
Thinking about Grand Strategy
(
Army War College Monograph Series, forthcoming
).
Explains what grand strategy is, why it is so important, and why it is so difficult. Uses examples from the Truman and Kissinger years to flesh out how policymakers might go about constructing a successful grand strategy.
"
Conspiring Bastards: Saddam Hussein's Strategic View of the United States
"
Diplomatic History
36
, no.
3
(
forthcoming
).
Looks at the evolution of Saddam's perceptions of U.S. policy in the Middle East during the 1970s and 1980s, and debunks the "green-light" theory of why Saddam invaded Kuwait in 1990.
"
Saddam, Israel, and the Bomb: Nuclear Alarmism Justified?
"
International Security
36
, no.
1
(
2011
):
133-166
.
Explores the ways that Saddam's rivalry with Israel influenced his desire for nuclear weapons, and examines the role of chemical weapons on Iraqi policy during the 1990-91 Gulf War.
Latin America's Cold War
(
Harvard University Press, 2010
).
Examines U.S., Cuban, and Soviet policies toward Latin America during the Cold War; looks at the ways that foreign intervention shaped Latin American politics, society, and economy from World War II onward.
"
Mexico's Narco-Insurgency and U.S. Counter-Narcotics Policy
,"
Army War College Monograph Series
,
April 30, 2009
.
Explains the rise of narcotics-related violence in Mexico, analyzes the tactics of the major drug-trafficking organizations, and offers policy guidance for the U.S. and Mexican governments.
From Berlin to Baghdad: America's Search for Purpose in the Post-Cold War World
(
University Press of Kentucky, 2008
).
Analyzes the foreign policies of the Bush, Clinton, and Bush administrations and discusses the difficulties of crafting grand strategy in the post-Cold War environment.