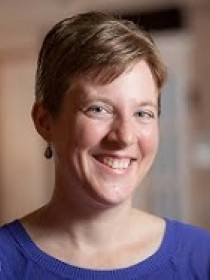 Hana
E.
Brown
Associate Professor of Sociology, Wake Forest University
Connect with Hana
About Hana
Brown's research examines the political origins and the political consequences of social inequality with a particular focus on race and immigration. She has written award-winning articles investigating the relationship between racial politics, immigration, and social welfare policies. Her current projects include a study of state-level immigration laws in new immigrant destinations and an analysis of the racial dynamics that affected state welfare policymaking after the 1996 welfare reform act. She is the former Assistant Director of The Jifunze Project, an education development NGO in Tanzania, and previously worked for Lutheran Immigrant and Refugee Services, the International Rescue Committee, and the U.S. Immigration and Naturalization Service.
Contributions
In the News
Guest to discuss
limiting the rights of immigrant populations
on
WUNC: The World
, Hana E. Brown,
November 20, 2015
.