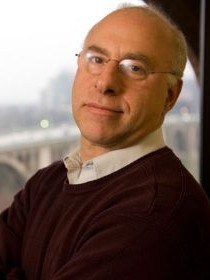 Harry
J.
Holzer
John LaFarge Jr. SJ Professor of Public Policy, Georgetown University
Connect with Harry
About Harry
Harry J. Holzer is the John LaFarge SJ Professor of Public Policy at Georgetown University and is a nonresident senior fellow at Brookings. He served as Chief Economist at the US Department of Labor in the Clinton Administration. His top interests include workforce education and training, employer wage-setting practices, and other policy issues (like the minimum wage, Earned Income Tax Credit, and immigration). He received his BA and Ph.D. in Economics from Harvard University.
No Jargon Podcast
Publications
Making College Work: Pathways to Success for Disadvantaged Students
(with ) (
Brookings Press, 2017
).
Offers practical solutions for improving higher education opportunities for disadvantaged students.