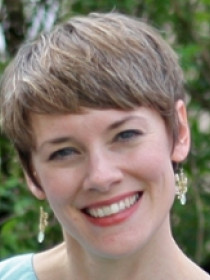 Heather
A.
Eicher-Miller
Associate Professor of Nutrition Science, Purdue University
Connect with Heather
About Heather
Eicher-Miller's research focuses on improving the diet, health, and food security of low-resource U.S. populations. Her research has documented immediate and chronic adverse dietary and health outcomes associated with U.S. food insecurity among diverse populations. Her work to evaluate and create evidence-based interventions, programs, and policies has reduced food insecurity and improved access to resources which enhance health. She has also developed novel analytical and methodological techniques, including temporal dietary patterning, to more effectively evaluate the relationship between diet and health. Eicher-Miller is a member of the American Society for Nutrition, Society for Nutrition Education and Behavior, and the Institute of Food Technologists.