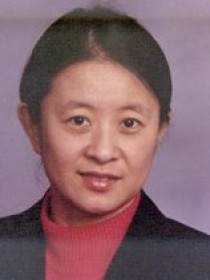 Hua
Helen
Wang
Professor of Food Science and Microbiology, The Ohio State University
Connect with Hua
About Hua
Wang leads the global innovation initiative addressing the mega challenges of antibiotic resistance and modern diseases associated with dysbiosis of gut microbiota, and delivered the most impactful mitigation in the past decades across food and medicine. Her groundbreaking study revealed the largest foodborne antibiotic resistance gene pool due to non-pathogens including starters and probiotics in fermented dairy products which led to successful mitigation in just 4 years, effectively protected public health and the multibillion-dollar industry. She further revealed the mainstream oral antibiotic administration, instead of antibiotic application itself being the direct cause to massive antibiotic resistance and disruption of healthy gut microbiota.  The knowledge breakthrough opened the doors for innovative and practical mitigation of both antibiotic resistance and many modern diseases associated with dysbiosis of gut microbiota, from diabetes, autoimmune diseases to mental health disorders, and made prompt infection prevention and treatment by antibiotics with minimal side effects an achievable goal.  Dr. Wang is the recipient of 2015 Director's Innovator of the Year Award from Ohio Agricultural Research and Development Center, 2009 Battelle Endowment Project Award for Technology and Human Affairs, and 2013 US-UK Global Innovation Initiative (GII) Project Award on antibiotic resistance mitigation in the global ecosystem.  She drives paradigm changes by delivered international conferences sponsored by USDA, ASM and GII, as well as expert reports on the topic. She served as Chair of Food Microbiology Division, American Society for Microbiology (ASM), Chair of Biotechnology Division, Institute of Food Technologists (IFT). As a 2008-2010 ASM branch lectureship program speaker, she delivered keynote lectures at ASM branch meetings nationwide.
Contributions
Publications
"
Acquired Antibiotic Resistance: Are We Born with It?
" (with ).
Applied Environmental Aicrobiology
77
, no.
20
(
2011
):
7134-7141
.
Finds that the early development of AR in the human gut microbiota is independent of infants' exposure to antibiotics but is likely impacted by exposure to maternal and environmental microbes during and after delivery and that the ART population is significantly amplified within the host even in the absence of antibiotic selective pressure.