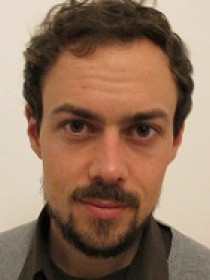 Jacob
Habinek
Postdoctoral Researcher, Max Planck Institute for the Study of Societies, Max Planck Society
Connect with Jacob
About Jacob
Habinek studies the effects of technological innovation on inequality, and is particularly interested in higher education. His dissertation examines conflicts over public and professional control of the life sciences during the nineteenth century in Germany, Britain, and the United States. He also studies how commercialization has reshaped contemporary American universities. In the past he has explored the rise of the global mortgage-backed securities market and innovation among early American magazine entrepreneurs.
Publications
"
The Financialization of U.S. Higher Education
" (with ).
Socio-Economic Review
(
2016
):
1-29
.
Illuminates the case of US higher education, we consider financialization as both increasing reliance on financial investment returns and increasing costs from transactions to acquire capital. Discusses the implications of the findings for resource allocation, organizational governance and stratification among colleges and households.
"
Codes of Commerce: The Uses of Business Rhetoric in American Academia, 1960–2000
" (with ), in
The American Academic Profession: Transformation in Contemporary Higher Education
, edited by
Joseph Hermanowicz
(
Johns Hopkins University Press, 2011
),
274-294
.
Shows that contrary to commonly held assumptions, commercial discourse has been deeply rooted in academic administration since as early as the 1960s, but was extended beyond purely administrative concerns to faculty research and student learning beginning in the 1980s.