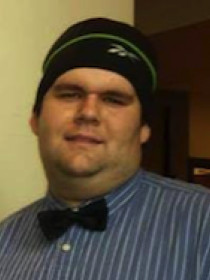 Jacob
Smith
Lecturing Fellow in the Thompson Writing Program, Duke University
About Jacob
Smith is interested in the factors affecting the actions taken by political actors ranging from legislative candidates to voters. He is also interested in how different public policies relate to varied outcomes, particularly those affecting the number of gun deaths in the American states. 
In the News
"
How to Tell if 2016 is a Wave Election
," Jacob Smith,
Larry Sabato's Crystal Ball
,
August 25, 2016
.
Publications
"
The Elevator Effect: Advertising, Priming, and the Rise of Cherie Berry
" (with ).
American Politics Research
44
, no.
3
(
2016
):
496-522
.
Discusses elected North Carolina Commissioner of Labor Cherie Berry's decision to place her picture on official elevator inspection placards in North Carolina in 2005, which increased her vote share in future elections by increasing her positive name recognition with voters.
"
Chamber Competitiveness, Political Polarization, and Candidate Decisions to Run for Office
,"
Midwest Political Science Association
,
2016
.
Shows that the competitiveness of legislative majorities and the extent to which majorities are polarized affects candidate's decisions on whether to run for that legislative body.
"
Party Committee Targeting and the Evolution of Competition in U.S. House Elections
" (with ).
Journal of Elections, Public Opinion, and Parties
26
, no.
1
(
2016
):
96-114
.
Finds the increased party financial efforts in congressional elections has minimal effect on overall seat turnover between the parties but that recruitment of experienced candidates has the potential to increase the number of competitive seats.
"
What is a Wave?: Defining Congressional Wave Elections Throughout History
,"
Southern Political Science Association
,
2016
.
Provides a definition for congressional wave elections using the seat level and seat change in a congressional election compared to recent congressional elections.