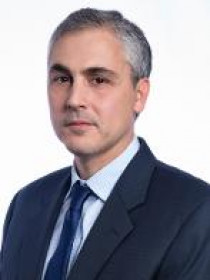 James
J.
Barney
Professor of Legal Studies, American Public University System
PhD Candidate in History, University of Memphis
Connect with James
About James
Barney, a Professor of Legal Studies within the School of Security and Global Studies, teaches numerous undergraduate and graduate Legal Studies courses. He seeks to blur the line between online and brick-and-mortar learning by providing his online students with short in-person experiences. To achieve this goal, Barney serves as one of the Co-Advisors to Phi Alpha Delta (a law fraternity) and the Model UN Club at his school. Moreover, he acts as his school's prelaw advisor, where he keeps abreast of trends in legal education and admissions practices.
Barney is a lawyer admitted to practice law in New York, New Jersey, Alabama, and the District of Columbia. Barney teaches classes in Constitutional, Tort, Criminal, Evidence, Sports, Employment, Civil Rights, and Business law. Barney graduated with a J.D from New York Law School. Before teaching, Barney served as a law clerk in the federal court system for more than a decade.
Barney's academic and research background reflects his varied interests.  Barney's research focuses on modern United States, European, and World History with particular emphasis on United States foreign policy, the political history of the United States and Europe as well as topics dealing with modern conservatism, gender, race, sexuality, and legal history in the United States and Europe. Barney, who possesses several M.A. degrees, has attended numerous legal and history conferences, served as a judge at several moot court and debate competitions, and has several research projects in progress. In particular, he is working on assessing the impact of Justice Brett Kavanaugh's confirmation on the United States Supreme Court and the politics of identity in New York City in the 1980s and 1990s.
Publications
"
The Mixed Message: The Supreme Court's Missed Opportunity to Address the Confused State of Commercial Speech in Nike, Inc. v. Kasky?
"
University of West Los Angeles Law Review
37
, no.
1
(
2004
).
Argues that the Supreme Court missed the opportunity to clarify the confused nature of commercial when it denied to hear the case of Nike, Inc. v. Kasky.