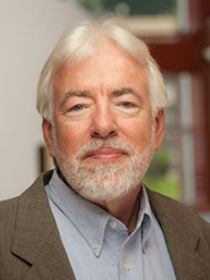 James
K.
Boyce
Senior Fellow, Political Economy Research Institute, University of Massachusetts-Amherst
Connect with James
About James
Boyce's areas of expertise include environmental policy, U.S. climate policy, and environmental justice. His scholarship also focuses on the economics of developing countries, including capital flight and the political economy of war-to-peace transitions. Boyce has served as a member of the Economic and Allocation Advisory Committee for the California Global Warming Solutions Act, California Environmental Protection Agency and California Air Resources Board, as well as the Economists Advisory Council of the Financial Transparency Coalition. He has written for Harper's, Scientific American, Politico, The New York Times, The Los Angeles Times, and numerous scholarly journals. Boyce received the 2017 Leontief Prize for Advancing the Frontiers of Economic Thought.
Contributions
No Jargon Podcast
Publications
Economics, the Environment and Our Common Wealth
(
Edward Elgar, 2013
).
Analyzes the implications for environmental policy of the principle that a clean and safe environment is not a commodity to be allocated on the basis of purchasing power, nor a privilege to be allocated through political power, but rather a basic human right.
Africa's Odious Debts: How Foreign Loans and Capital Flight Bled a Continent
(with ) (
Zed Books, 2011
).
Debunks the myth that Africa is a drain on the West's finances, arguing that the continent is a net creditor to the rest of the world.
Natural Assets: Democratizing Environmental Ownership
(with ) (
Island Press, 2003
).
Argues that safeguarding the environment and building the wealth of low-income communities and individuals can go together, drawing on evidence from across the United States.
Investing in Peace: Aid and Conditionality after Civil Wars
(
Oxford University Press, 2002
).
Analyzes aid to countries emerging from civil war, drawing on experiences of El Salvador, Bosnia, Guatemala and Cambodia.
The Political Economy of the Environment
(
Edward Elgar, 2002
).
Examines the dynamics of environmental degradation in terms of balances of power between winners and losers.