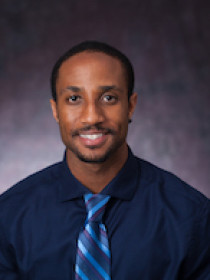 James
E.
Wright II
Assistant Professor in the Askew School of Public Administration and Policy, Florida State University
Connect with James
About James
Wright's dissertation research sought to understand how the introduction of Body Worn Camera (BWC) technology in the United States impacts citizen outcomes as well as policing outcomes. This research was funded by American University Graduate Student Fellowship. It was presented to the legislative branch, the D.C. City Council. His research spans a variety of topics that include the criminal justice system, education, and homelessness in the United States.
Contributions
Publications
"
A Test of Representative Bureaucracy Theory: Race and Police Use of Force
," (with ),
2018
.
Examines how the race of police officers as well as the race of citizens influences officer use of force.