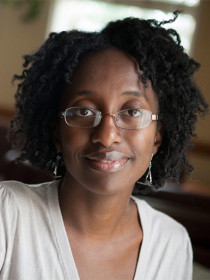 Jamila
Michener
Associate Professor of Government, Cornell University
About Jamila
Michener specializes in the field of American politics, with a particular focus on the political precursors to and consequences of poverty and racial inequality. Her research aims to identify and examine the conditions under which economically and racially disadvantaged groups engage in the political process. Particular topics that animate this agenda include: the effects of state policies on the political engagement of the poor, the relationship between neighborhood disorder and local political participation, the determinants of state compliance with the public assistance provisions (section 7) of the National Voter Registration Act (NVRA) and the contextual determinants of political interest and efficacy among low-income populations. Michener's research has been supported by the Ford Foundation, the National Science Foundation and the Robert Wood Johnson Foundation. Prior to joining the faculty at Cornell, Michener received her PhD in political science from the University of Chicago (2011) and completed a postdoctoral fellowship as a Health Policy Scholar at the University of Michigan (2011-2013).
Contributions
No Jargon Podcast
Publications
"
African American Women: Intersectionality in Politics
" (with ), in
The Oxford Handbook of African American Citizenship, 1865-Present
, edited by
Henry Louis Gates Jr., Claude Steele, Lawrence D. Bobo, Michael Dawson, Gerald Jaynes, Lisa Crooms-Robinson, and Linda Darling-Hammond
(
Oxford University Press, 2012
),
492-519
.
Employs an intersectional approach with a historical focus in order to examine the political participation (broadly construed) of African-American women from Reconstruction to the present milieu.
"
Minority Report: Kanye West, Barack Obama and Political Alienation
" (with ), in
Democracy Remixed: Black Youth and the Future of American Politics
, edited by
Cathy J. Cohen
(
Oxford University Press, 2010
),
108-155
.
Identifies comparatively high levels of political alienation among African-American youth and examines why such attitudes persist, despite young Black people (ostensibly) having more opportunities than ever before and notwithstanding the groundbreaking presence of an African-American in the oval office.