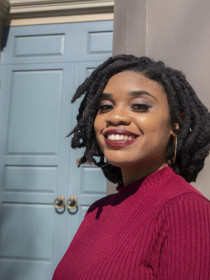 Jasmine
Oliver
Ph.D Candidate in Sociology, Harvard University
Connect with Jasmine
About Jasmine
Olivier's work focuses on police-community relations in inner-city neighborhoods including race and crime, social cohesion, community control, and collective efficacy. Rethinks sociological theory as we study it today to include scholars of color and women who were purposely erased from the canon.
Contributions
Publications
Racism
(edited with ) (
John Wiley & Sons, 2019
).
Discusses sociology of racism from the late 19th century to the modern day era.