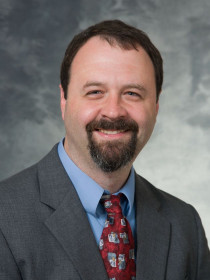 Jason
Fletcher
Professor of Public Affairs, University of Wisconsin-Madison
Connect with Jason
About Jason
Fletcher's research investigates how public policies affect adolescent health behaviors and outcomes, such as obesity, tobacco use, and alcohol use; how social networks impact health; how teenage fertility affects education and employment outcomes; and how childhood health status affects adult health, employment, and education.
Contributions
Publications
"
The Effects of Teenage Childbearing on the Short- and Long-Term Health Behaviors of Mothers
"
Journal of Population Economics
25
, no.
1
(
2012
):
201-218
.
Shows that early childbearing is protective against some risky health behaviors for adults.
"
The Effects of Soft Drink Taxation on Soft Drink Consumption and Weight for Children and Adolescents
" (with ).
Journal of Public Economics
94
, no.
11
(
2010
):
967-974
.
Demonstrates that soft drink taxation has no impacts on obesity.
"
Is Obesity Contagious? Social Networks vs. Environmental Factors in the Obesity Epidemic
" (with ).
Journal of Health Economics
27
, no.
5
(
2008
):
1382-1387
.
Finds that environmental effects appear more important than social network effects in explaining obesity.