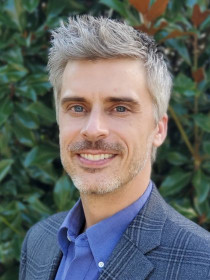 Jason
Grissom
Associate Professor of Public Policy and Education, Peabody College, Vanderbilt University
Connect with Jason
About Jason
Grissom teaches education policy, politics, and leadership at Vanderbilt University's Peabody College of Education and Human Development, where he researches K-12 school leadership, teacher and leader effectiveness, educator mobility, and issues of racial and socioeconomic equity in schools. He is the faculty director of the Tennessee Education Research Alliance, a research-practice partnership between Vanderbilt University and the Tennessee Department of Education.
Contributions
Publications
"
Discretion and Disproportionality: Explaining the Underrepresentation of High-Achieving Students of Color in Gifted Programs
" (with ).
American Educational Research Association Open
2
, no.
1
(
2016
):
1-25
.
Shows that Black children are much less likely than White students to be assigned to gifted programs, even after conditioning on math and reading achievement, socioeconomic status variables, characteristics of the schools they attend, and other factors. Proposes that a major contributor to this gap is that high-achieving Black students are substantially less likely to be identified as gifted when taught by a White classroom teacher.
Improving Teacher Evaluation Systems: Making the Most of Multiple Measures
(edited with ) (
Teachers College Press, 2016
).
Takes stock of what we know about multiple measures-based teacher evaluation systems, which have been introduced in the majority of states in recent years.
"
Why Superintendents Turn Over
" (with ).
American Educational Research Journal
49
, no.
6
(
2012
):
1146-1180
.
Finds that superintendent turnover is substantially higher in the largest school districts. Shows that main predictors of a "non-retirement exit" from the superintendent's office are whether the superintendent is "homegrown" (i.e. was promoted from within) and ratings of how well the school board functions; objective district performance measures do not predict turnover.