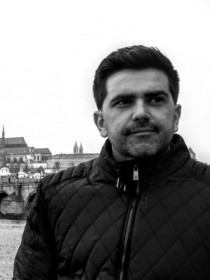 Jason
A.
Smith
Researcher in Public Sociology, George Mason University
About Jason
Smith's research focuses on race and media exclusion. Overarching themes in Smith's writing include issues of access and representation for communities of color. Smith has worked previously with organizations such as El Sistema USA and the New America Foundation.
Contributions
Publications
Race and Contention in Twenty-First Century U.S. Media
(edited with ) (
Routledge, 2016
).
Describes the media landscape as a space for racial ideologies and practices to persist and be challenged. Offers new evidence to think of the media landscape in more complex ways with regard to race.