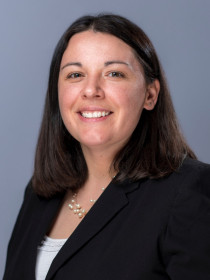 Jennifer
Crittenden
Assistant Director, Center on Aging, University of Maine
Connect with Jennifer
About Jennifer
Crittenden's research interests encompass a wide variety of issues related to aging including rural aging issues, kinship caregiving, family caregiving, health and well-being, substance abuse among older adults, and social service program evaluation. Of particular interest is the issue of older adult civic engagement, specifically examining how older adults undertake volunteering in the community and the impact that volunteering has on the health and well-being of older adults and the community. She currently serves on the Board of Directors for the Maine Gerontological Society is a member of the Gerontological Society of America.
Contributions
In the News
Guest to discuss
"Encore Leadership Corps"
on
WVOM's Senior Talk
, Jennifer Crittenden,
June 1, 2011
.
Guest to discuss
"Caregiver Needs and Resources"
on
WVOM's Senior Talk
, Jennifer Crittenden,
August 17, 2010
.