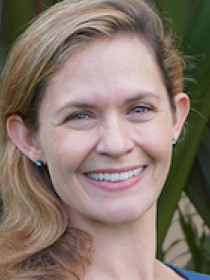 Jennifer
Darrah-Okike
Assistant Professor of Sociology, University of Hawaiʻi at Mānoa
Connect with Jennifer
About Jennifer
Darrah's research relates to housing policy, land-use policy, and political participation with focus on the impacts of voter identification requirements. She has studied how local communities in Hawaiʻi use laws and regulations to manage urbanization and preserve natural and cultural resources. She also studies housing policy and residential mobility to understand how policy can mitigate racial segregation and neighborhood disparities. New research explores policy responses to homelessness in Hawaiʻi. Finally, she studies political participation and the impacts of policies such as voter ID requirements with focus on impacts to racial and ethnic minorities and immigrants.   
In the News
Guest to discuss
Town Square: Panel on Planning, Community Involvement, and Oahu's Future
on
Hawai'i Public Radio
, Jennifer Darrah-Okike,
May 2015
.
Publications
"
The Suppressive Impacts of Voter Identification Requirements
" (with ).
Sociological Perspectives
(
2020
).
Examines the impact of voter identification laws on electoral participation in the US from 2000-2016, using large-scale social survey data. Shows that voter ID laws have a negative impact on all racial and ethnic groups, especially Latinos.