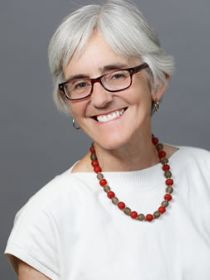 Jennifer
B.
Wriggins
Sumner T. Bernstein Professor of Law, University of Maine School of Law
Connect with Jennifer
About Jennifer
Wriggins is interested in insurance and society, particularly distributional issues such as the question of insurance mandates – whether in liability insurance or the Affordable Care Act. She also works on race, gender, and law, particularly in the personal injury system. For example, when an African-American person is injured in an accident, will he or she be compensated with the same amount of compensation as a white person? Are there parts of personal injury law that affect women differently from men? How has the legal system in this area treated people who do not happen to be white men?
Contributions
Publications
"
Constitution Day Lecture: Constitutional Law and Tort Law: Injury, Race, Gender, and Equal Protection
"
Maine Law Review
63
(
2011
).
Looks at how race and gender play a role in tort lawsuits and finds that some injuries to women and African-American plaintiffs are still valued less than injuries to whites and males, because the earnings tables used by economists and judges to estimate lost future earnings are divided by race and gender. Also argues that using such earnings tables in court is unconstitutionally discriminatory.
The Measure of Injury: Race, Gender, and Tort Law
(with ) (
New York University Press, 2010
).
Explores race and gender in tort law, applying a critical approach to major doctrines in the field, after beginning with a theoretical and historical grounding.
"
Torts, Race, and the Value of Injury, 1900-1949
"
Howard Law Journal
49
, no.
1
(
2005
).
Examines how race has played a part in lawsuits seeking financial compensation for personal injury during the first half of the twentieth century, and finds that injuries suffered by African-American were valued for less than similar injuries suffered by whites.
"
Domestic Violence Torts
"
Southern California Law Review
75
(
2001
):
121-184
.
Questions why it is that, even though domestic violence is a common cause of injury to women, there are very few lawsuits seeking compensation for it. Finds the major answer lies in insurance policy exclusions, and proposes changes so that this common cause of harm would no longer be uncompensated.