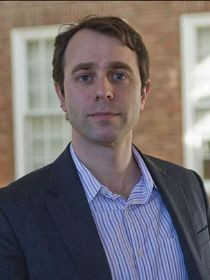 Jeremy
D.
Horowitz
Graduate Student in Political Science, University of California, San Diego
Connect with Jeremy
About Jeremy
Horowitz specializes in the study of the American judiciary. Specifically, he examines how judges' political ideologies, judicial institutions, and other factors influence judicial outcomes.
Publications
"
Ideology, Legitimacy and the Use of Precedent on the U.S. Supreme Court
,"
Sixth Annual Conference on Empirical Legal Studies, Northwestern University Law School
,
October 31, 2011
.
Finds support for the theory that Supreme Court justices cite more central precedent in circumstances under which the Court's legitimacy might be questioned.