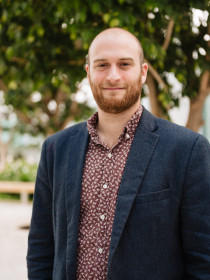 Jeremy
Singer
Education Policy Researcher, Wayne State University
Connect with Jeremy
About Jeremy
Singer's research focuses on the intersections of class, race, and geography with educational policy. He focuses in particular on school choice and on urban education. Overarching themes in Singer's writing include understanding how educational policies are designed and implemented in the context of racial and socioeconomic inequality, and the extent to which those policies mitigate or reproduce inequality. Singer is a research assistant for the Detroit Education Research Partnership.
Contributions
Publications
"
Advancing an Ecological Approach to Chronic Absenteeism: Evidence From Detroit
" (with ).
Teachers College Record
123
(
2021
).
Describes chronic absenteeism as an "ecological" problem--one that is the result of a combination of student, family, school, neighborhood, and structural and environmental factors. Presents evidence from Detroit to show how these micro-, meso-, and macro-level factors are associated with school attendance rates in Detroit and recommend policies that provide short- term relief from economic hardship and aim to reduce inequalities in the long-run.
"
Student Stratification Among a Combination of School Choice Policies in Detroit
"
Journal of School Choice
14
, no.
1
(
2019
):
122-153
.
Describes a number of factors that shape students' school choices, including their preferences and family resources, their residential location and the location of schools, and the choices of their peers. Stresses the importance of understanding school choice patterns across multiple policies--including charter schools, intra-district choice, inter-district choice, and magnet schools--and shows evidence of economic and academic stratification across different school types.